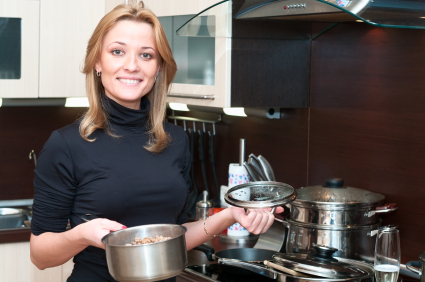 How to Decorate Your Dining Room on a Budget
A tight budget offers you an amazing challenge. There are numerous inexpensive methods that you can check out to get the most stylish setting where you can take your meals at home. As a matter of fact, the simplest room makeovers can sometimes be the ideal option. Small changes like a new paint color, slipcovers, or rental furniture are low cost ways to make your dining room feel as though it is new. It can be extremely exciting to see your ideas come to life, particularly when those ideas are intended to make your life easier. Here are some great tips to help you decorate your dining room when you are on a budget.
Try the Flea Market
You can discover extraordinary and cheap pieces to decorate your dining room at estate sales, thrift stores, online auction sites and salvage yards. If you do not have the budget for your favorite designer item, you can also try investigating reproductions.
DIY Ideas
You can also incorporate DIY projects with smart buys. For instance, if you do not have a lot of money to spend on the wooden furniture for your dining room, perhaps you will like the natural look. Unfinished pieces, like dining tables, can be a lot less expensive compared to the painted and stained pieces. All you must do is personalize the piece to make sure that it complements your style: paint it matte black (you can also try aqua), and stain or distress it in antique white. The savings you will make will be very substantial.
Paint Your Walls
One of the fastest and cheapest techniques to give your dining room an instant makeover is to put on a fresh coat of paint. Whether you wish to create a statement with a feature wall, go intense and paint all your walls with a radiant and striking color, or opt for a stylish two-tone scheme, you are certain to create a glamorous look that will make the dining room your favorite place in your home.
Use China That You Already Have
Rather than just simply keeping your good china in your kitchen cabinet or hutch, you can try spreading it out on the dining table. Lay out the china settings to make the table more impressive. It does not really matter if you do not actually intend to use those china settings, they are great d?cor pieces and not showing them off would be such a shame. Since you already have a great set of china in your home, there is no need to shell out more money for a new setting that you will exhibit on the dining room table.